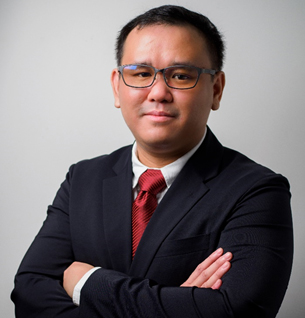 More than 10 years of working experience across Asia Pacific
Bachelor of Commerce, University of Queensland
Member, Chartered Financial Analyst (CFA)
Member, Certified Practicing Accountant (CPA) Australia
Member, Institute of Singapore Chartered Accountants (ISCA)
Member, Malaysian Institute of Accountants (MIA)
Siu Loon provides valuation and related strategic advisory services to the corporate sector in the Asia pacific region. He has more than 10 years of valuation and financial services experience. He is a co-founder and Associate Director of Spring Galaxy. Prior to co-founding Spring Galaxy, he worked as an Associate Director with an MNC valuation firm. Prior to that, he worked with a big 4 accounting firm as a Manager in Malaysia focusing on the financial services industries, including insurance and asset management.
He has been involved on various financial modeling and valuation (business, equity, biological assets, mining projects, debt instruments, stock options/ other derivatives and intellectual property/ intangibles) assignments in various industries in Australia, China (incl. Hong Kong), Indonesia, Malaysia, Myanmar, Singapore and United States. Siu Loon has also been involved in preparation for IPO process, including review of IPO prospectus, financial projections, proforma financial statements and as well as valuations for a well-known technology company in its pre-IPO stage. He has also provided accounting advice to his clients in relation to implementation of new accounting framework and risk-based capital framework for Islamic Insurance Companies (Takaful operators).
Siu Loon has worked with small to very large organisations and Government agencies covering various sectors, including, Advertising, Agriculture, Financial Services, Bio-tech, Cable television, Construction, Artificial intelligence, Fertilizer, Food Processing & Manufacturing, Healthcare, Healthcare IT, IT, Life Sciences, Logistics, Multi-Media, Mining & Related Services, Postal Services, Telecom, Telecom Equipment, Oil & Gas, Trading, Retail & Franchise and Property & Real Estate.